Kids ALIVE! is an educational project that implements two programs for different age groups of children. The project includes a code of conduct, and a unique system of implementation, which, when executed correctly and appropriately, transforms the project into an innovative education centre.
Hope for Kids is an education program based on play & learn concepts for four to six year old kids. The program focuses on developing the intelligences of children through free play using innovative and educational toys. At the same time, a fun learning time is incorporated for the kids surrounding a particular theme such as English, Math or Science.
ImpACTS is another educational program under Kids ALIVE! for kids from six to 12 years old. In this program, BrainGym® is incorporated and learning is divided into four "time"s namely Creation, Learning, Chat and Discovery. During Creation time, innovative and modern educational toys are used and the kids are encouraged to play in teams or by themselves. In Learning time, children go through classes that help improve or add value to what they learn in schools, be it in English, Math or Science, or even the local language, when necessary. During Chat time, teachers mingle with the children over snacks, so as to allow students easy access to share in a relaxed and non-threatening environment. And finally, during Discovery time, the children are allowed to discover through reading, play, art classes etc.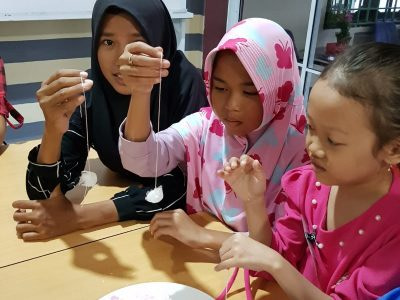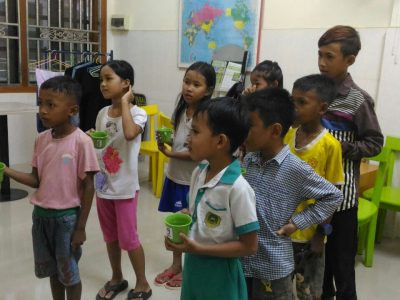 Being a developmental project, Kids ALIVE! focuses on holistic education – education of the three major areas of affective, behavioural and cognitive – and not just on the usual cognitive aspects already so common in most educational and developmental projects. Based on the acronym ACTS, Kids ALIVE! aims to develop the children in the eight key values of initiative-ness, forward-looking, trustworthiness, respect, responsibility, fairness, caring, and citizenship.